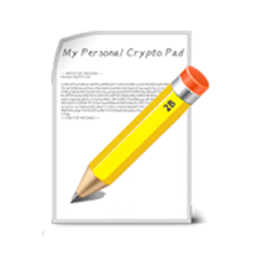 My Personal Crypto Pad
Legal Issues:
Some countries have regulations on the use of cryptographic systems; it may be unlawful to use My Personal Crypto Pad in these countries.
For a guide to International Laws regarding cryptography, please see Bert-Jaap Koops' Crypto Law Survey .
My Personal Crypto Pad uses the Hermes Crypto Library dll to perform the actual cryptographic services.  The Hermes Crypto Library is an open source distribution.  The source code for the Hermes Crypto Library is available at the following link:  http://www.stembridge.org/software/hermes/.
Copyright © 2013 James R. Stembridge